Ultimate Popper Assembly is back…………………..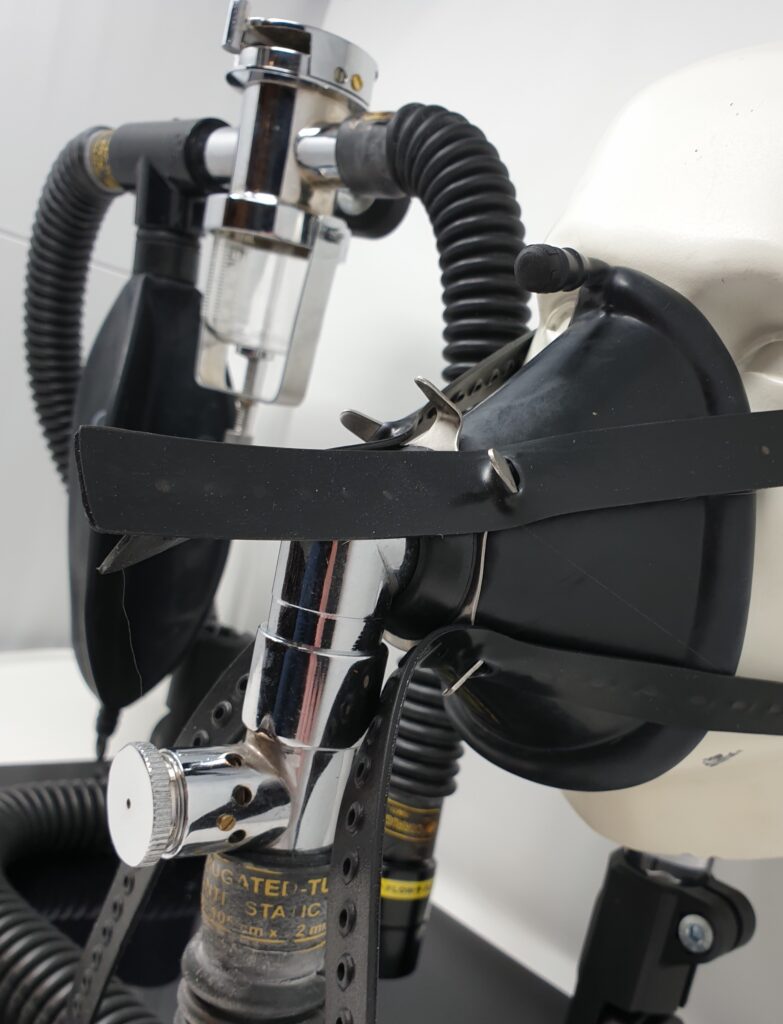 The system consists of (working back from the mask) :
Mask – Size 6 Adult Anaesthesia Mask
Harness – Standard Black Silicone 4tail harness (3tail black rubber and 4tail clear silicone are available)
90deg Chrome angle mount
Expiratory valve – Chrome finish
42″/105cm Antistatic Rubber Corrugated Hose
T-Mount (Custom Black high pressure plastic)
2.0L Latex Rubber Rebreather Bag (other sizes are available)
Halothane Vaporiser (to mix the concentration/ratio of popper/fresh air)
12″/30cm Antistatic Rubber Corrugated Hose
Inlet/One-way Flow Valve (Custom Black high pressure plastic with printed valve mount and silicone diaphragm)
Halothane Vaporizer has a 5/16UNC Spigot to mount to a flat plate or tube adapter (as I've used in my setup).
Limited Availability – Cost is £450 plus shipping.