I am so grateful to @Boundivy for the fantastic product awareness she and her friends have done with the infamous Inflatable Bladder Collar I decided to send her a little gift.
A specially designed, just for her "Collar 3" and a set of Wrist and Ankle cuffs. 3kg in total!! HEAVY.
A few pics of what I made and sent…..I even added some Pink Padlocks.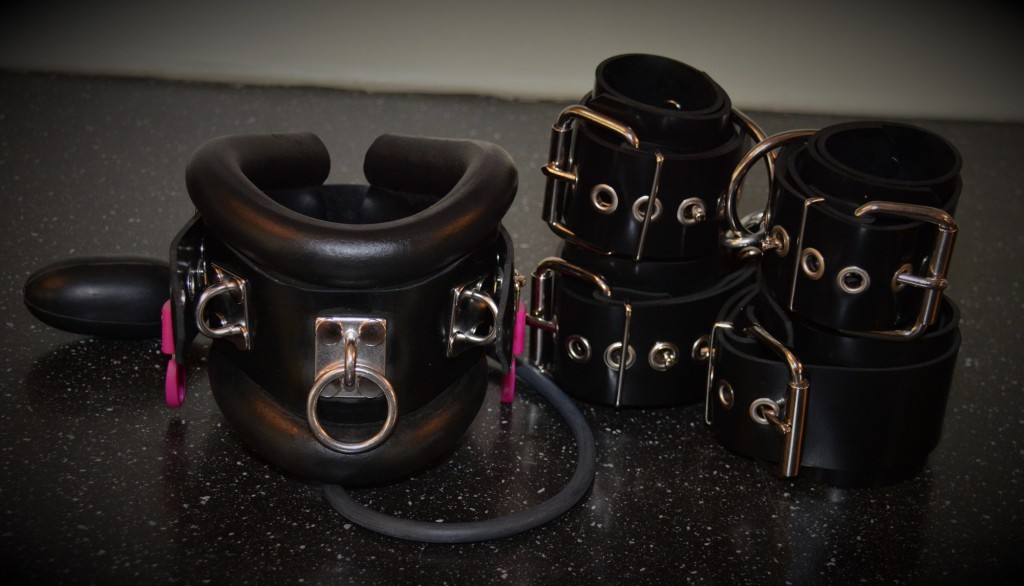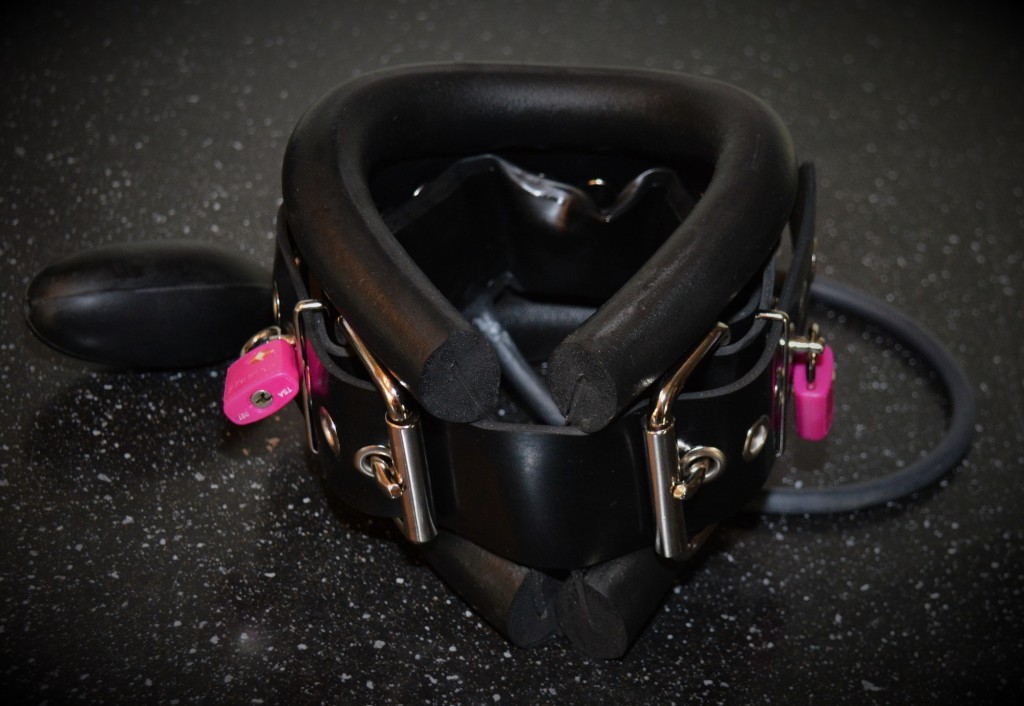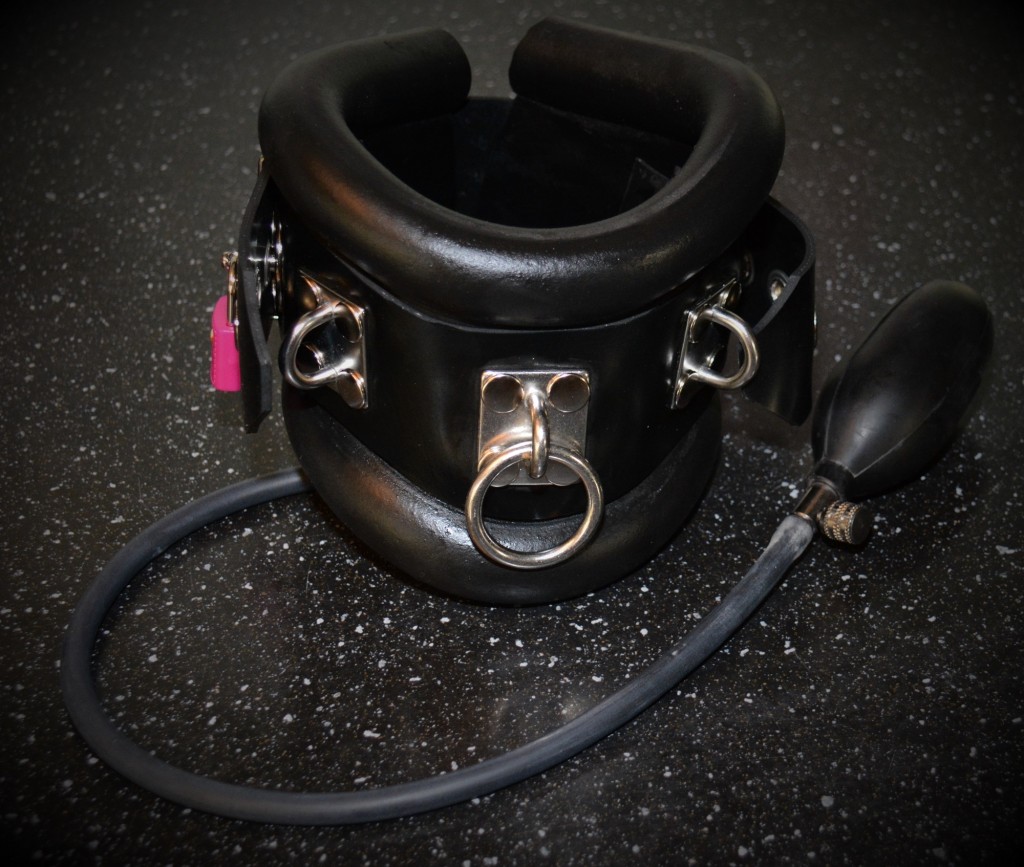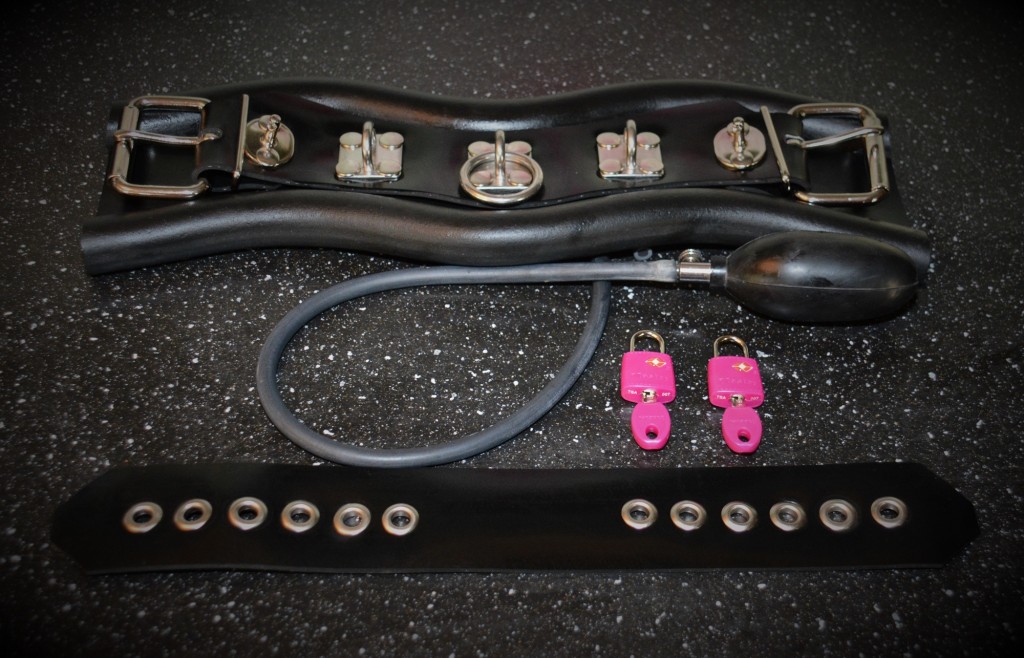 Bound Ivy can be found at bound-ivy.com