Another Internet find via Facebook group "Rubber Enclosure".
Airflow Restrictor can be seen on the inlet of the gas mask and can be adjusted to restrict the available air making breathing difficult or impossible.
This is an available to order part, not available via our eBay store.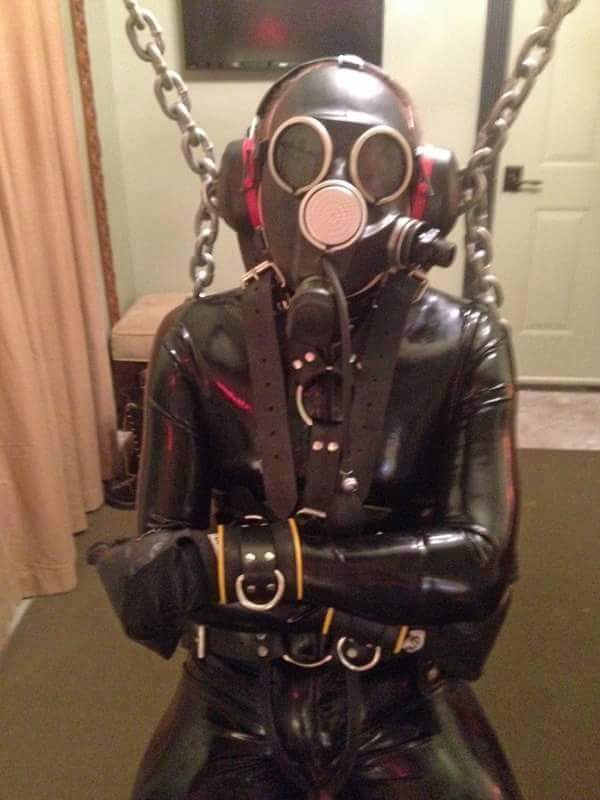 Again no image credit as the original source is unknown. Tell me if it's yours?